Sat Dec 7 '19 Announcement
1 day ago – Sat, Dec 07, 2019 at 10:54:21 AM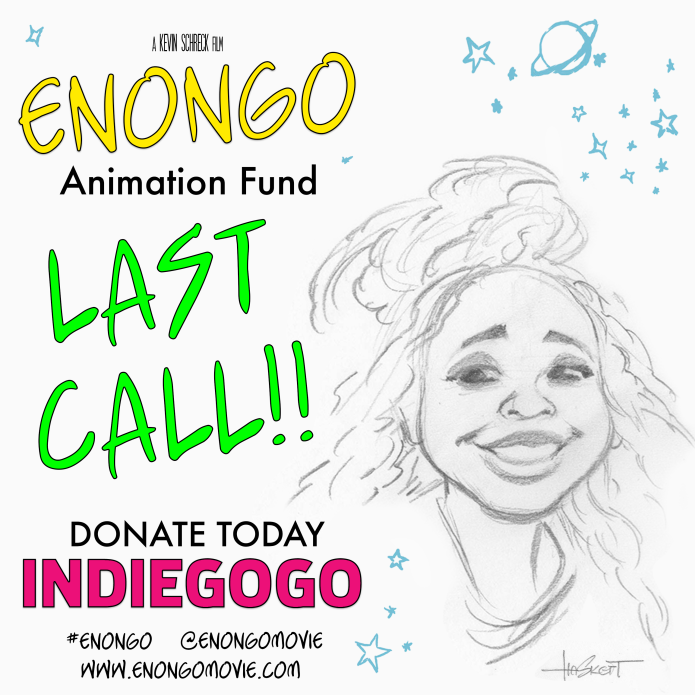 Artwork by Enongo senior character designer, Dan Haskett.
Hey, everyone!
Welcome to our newest backers!  We're honored to have your support on this exciting film of ours!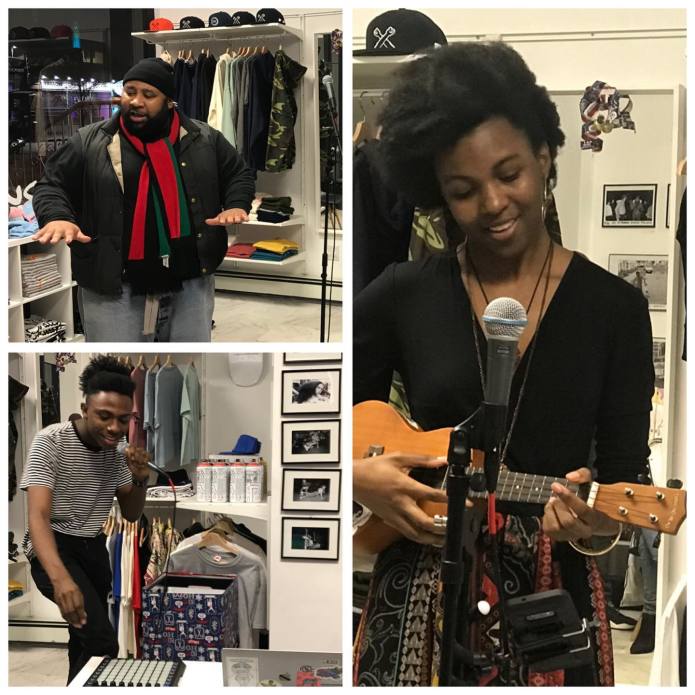 Last night's open mic fundraiser for Enongo at The Bronx Brand was thoroughly inspiring!  The evening was hosted by The Bronx Arts Initiative and MC'd by one of our animators, Bronx-born-and-raised Anaiyah Tatiana.  Thank you to all who attended and donated!  
Links to some of our performers and supporters:

Anaiyah Tatiana: https://www.instagram.com/anaiyahtatiana/
North of Division X: https://www.instagram.com/north_of_division_x/
Division X Music: https://www.instagram.com/divisionxmusic/
Ajohntae: https://www.instagram.com/_ajohntae_/
The Bronx Brand: https://www.instagram.com/thebronxbrand/
The Bronx Arts Initiative: https://www.instagram.com/bronxartsinitiative/
And we couldn't resist posting two covers by multi-talented Anaiyah, who performed "Part of Your World" from The Little Mermaid and "Almost There" from The Princess and the Frog with her ukelele.  Check out the link before the Mouse House takes it down!:
https://www.instagram.com/p/B5yAxUwABDA/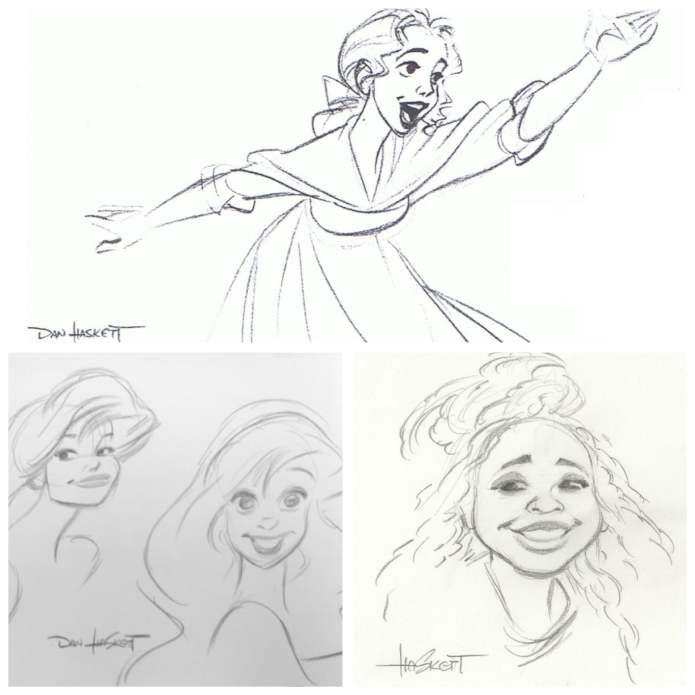 A nice thematic connection from the evening: For anyone who missed this behind-the-scenes trivia, our animated version of Enongo was designed by legendary African-American animation artist, Dan Haskett –– who, coincidentally, designed Ariel and other legendary animation characters, including Belle from Beauty and the Beast and several characters from The Simpsons and Toy Story, among countless other credits.  We're honored to have Dan's support on our film!
Support the next generation of animation champions!: We have just about 13 hours left in our campaign (it officially ends tonight at 11:59 PM PST).  Animation is absurdly expensive, and we need all the help we can get.  Every single dollar truly counts.  Let's make the most of the little time we have left so we can raise funds to make the best project we can –– Please spread the word, tell your friends to donate, and keep this project alive!:
Indiegogo Fundraiser: https://www.indiegogo.com/projects/enongo-animation-fund
Vimeo Campaign Trailer: https://vimeo.com/365043886
Official Website: www.EnongoMovie.com
Facebook: www.Facebook.com/EnongoMovie
Instagram: www.Instagram.com/EnongoMovie
Twitter: www.Twitter.com/EnongoMovie
#Enongo
@EnongoMovie

Thank you to all who have supported this meaningful, exciting project so far!  Keep this Indiegogo alive!  Let's make a movie!